This is a new venture for Phoenix Theatre as we bring in a produced show that has been all around the country.
Defending the Caveman has been the longest one-man show in Broadway history and was the number one pick on our subscriber survey last season. We're so excited to bring this outrageously funny battle of the sexes to the Phoenix Theatre stage!
While there were a handful of Cavemen that could have joined us, we get the benefit of seeing some of the best.
Ladies and Gentlemen… Meet our Cavemen!
Paul Perroni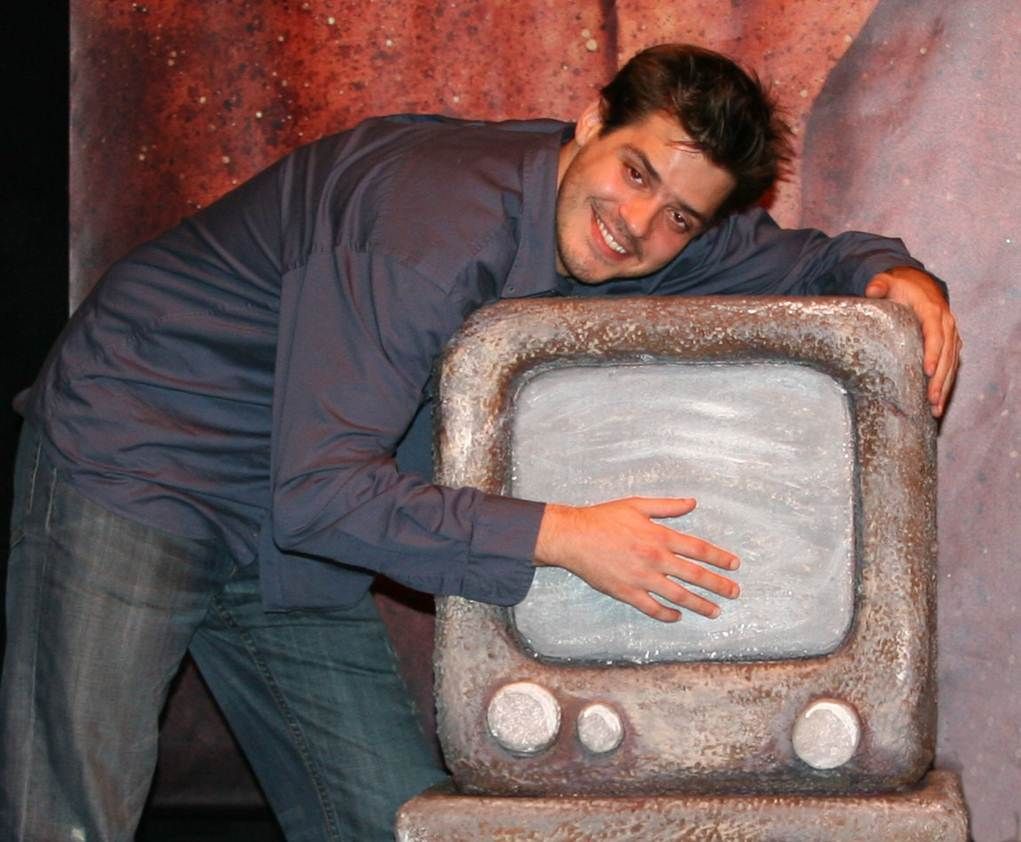 Paul moved to New York City recently after spending several successful years in Chicago theater and commercial work. Born in Little Rock, Arkansas, Paul has performed in theaters and comedy clubs all over the country. Words cannot describe how excited he is to be performing and touring Defending the Cavemen.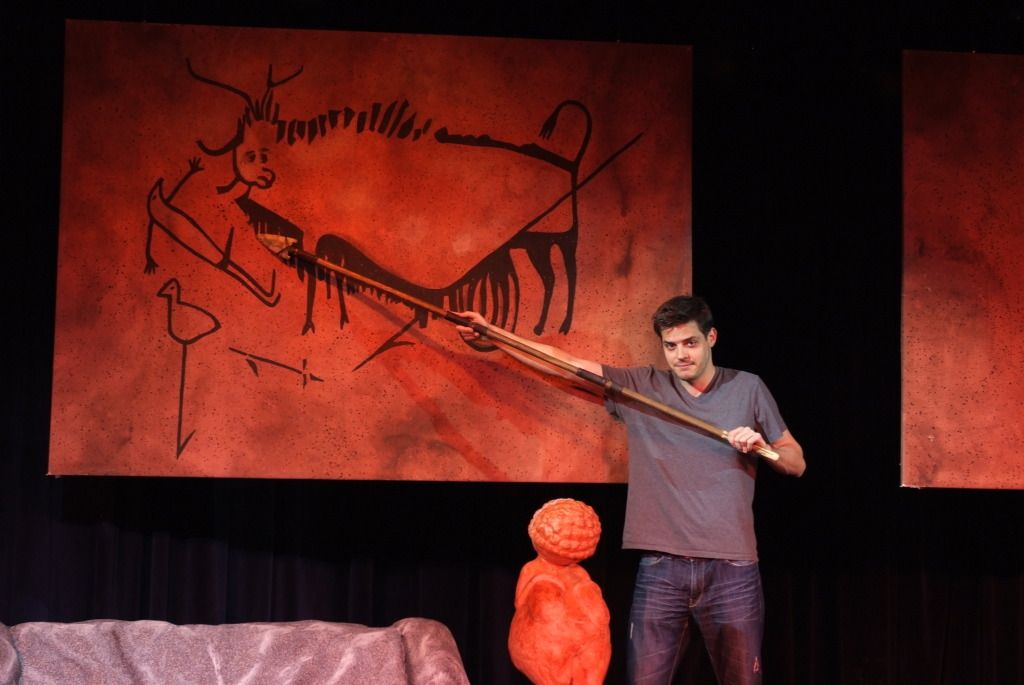 In addition to "the Caveman," Paul has mastered characters ranging from Edmund Tyrone in Long Day's Journey into Night and Cassius in Julius Caesar, to a recurring role as Comedian/DJ Johnny Hughes in the Off-Broadway production of The Awesome 80s Prom at the Radio Star Ballroom (with fellow "Caveman" Ben Tedder); other Chicago credits include work at the Actors Workshop Theatre, Victory Gardens Greenhouse, Oak Park Festival Theatre, Metropolis Performing Arts Center, The Journeyman Theatre, Apollo Theatre, Chemically Imbalanced Comedy and Emerald City Theatre.
Paul has also appeared in a variety of commercials, industrials, and films; most recently a web industrial for Tyson Foods, and an independent short film entitled "SUGAR" released in Oct., '07 (with yet another fellow "Caveman," Chris "Sully" Sullivan).
Paul received his BA from the University of Arkansas at Fayetteville. He also studied the classics at the Victory Gardens Theatre.
Ben Tedder
Ben Tedder is a North Carolina native. After spending some time behind a microphone as a radio DJ in high school, he began acting while attending North Carolina State University in Raleigh, appearing in several University Theatre productions.
After college, he worked with several theatre companies in the Raleigh and Chapel Hill area. It was during this time that he met his wife, Terrie, an elementary school teacher. Happily in love, they moved to Chicago, IL. Soon after, Ben was asked to join the "Caveman" clan.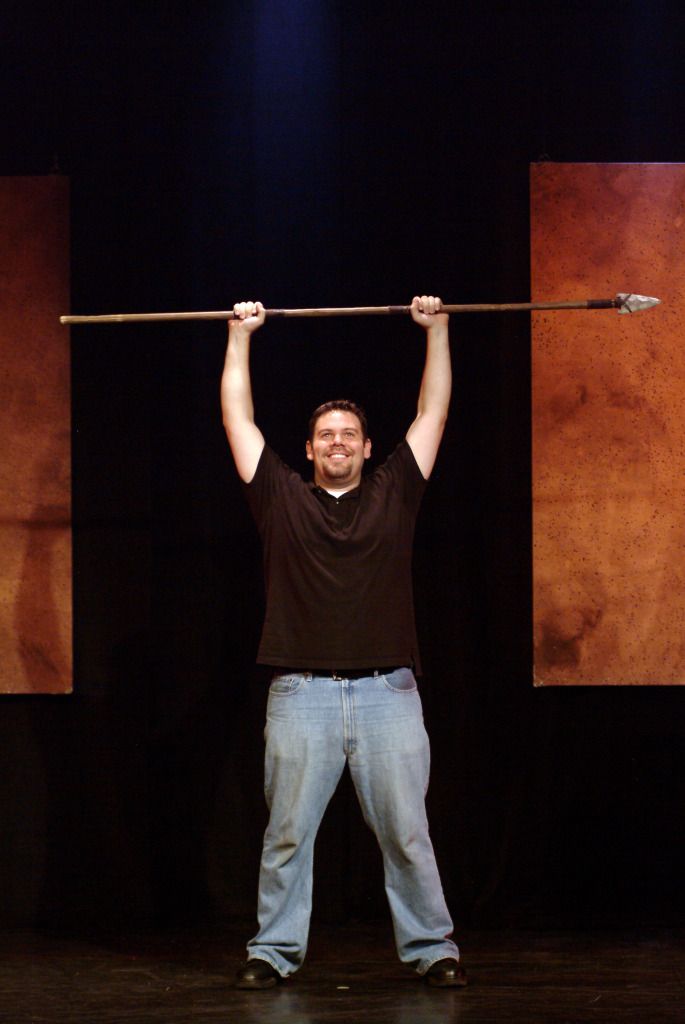 When not touring with "Defending the Caveman," Ben auditions for film and television and is a member of the Chicago cast of the Off-Broadway hit "The Awesome 80′s Prom." (Go Beavers!)
Thanks to Mom, Dad, and Jan. Thanks also to Terrie's parents, Bonnie and Pat, for their support. And, of course, a special thank you to Terrie for making this such a fun show to do.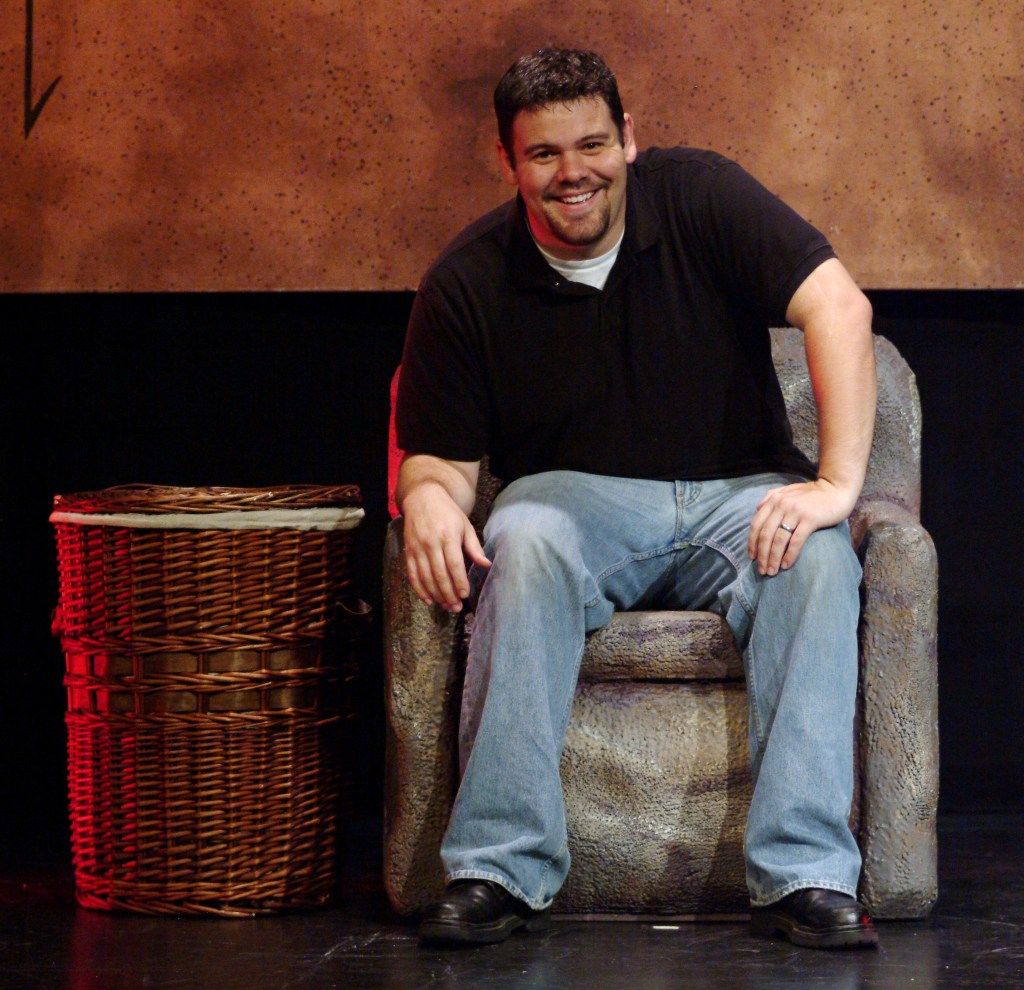 While memorizing, rehearsing, and performing a hit one-man show is a challenge, Ben is excited to take on his most exciting role yet – Dad! Chloe Louise Tedder made her world debut in June 2007 and her brother, Dexton Boyd Vanover Tedder, joined the clan in March 2009.
Come check out Paul and Ben from October 31- November 25! Get tickets by calling 602.254.2151 or visiting
phoenixtheatre.com